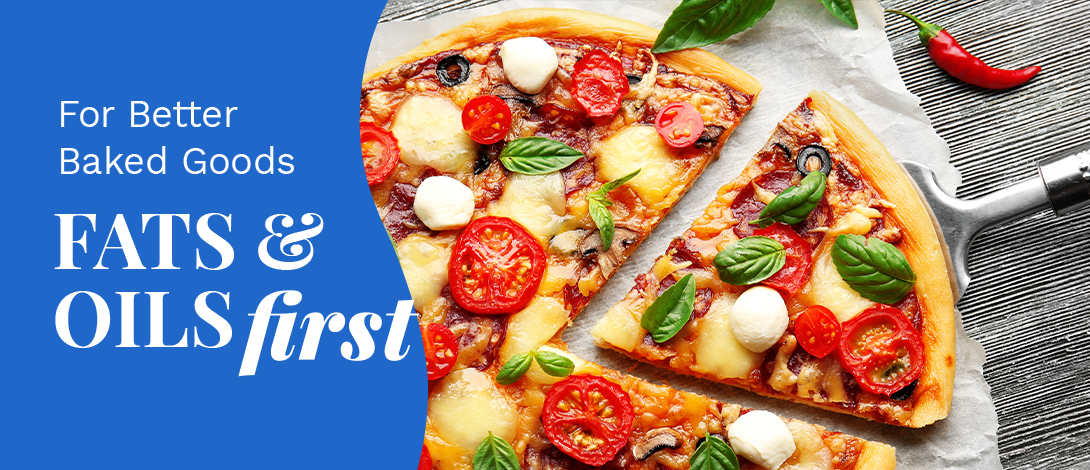 For Better Baked Goods, Fats & Oils are Fundamental
Fats & oils are fundamental ingredients needed to create the foods people love, especially when it comes to baked goods.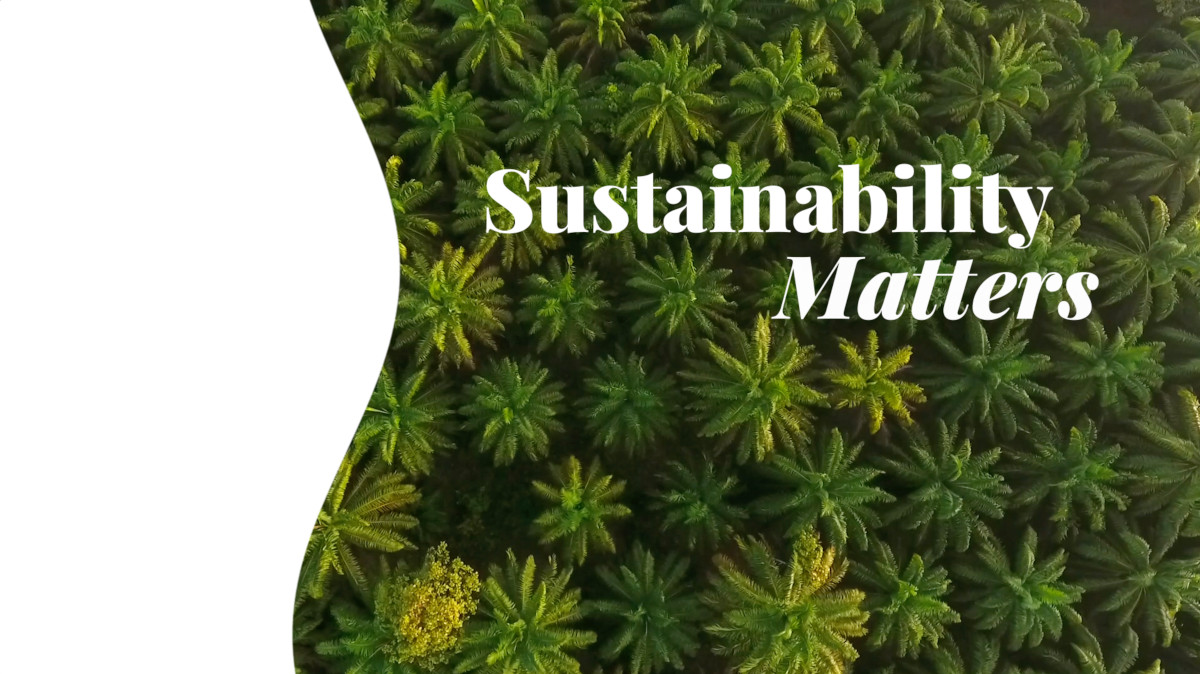 AAK Video: Sustainability Matters
Sustainability is at the heart of our purpose, Making Better Happen™. Watch to see how it is a part of everything we do and every step we take.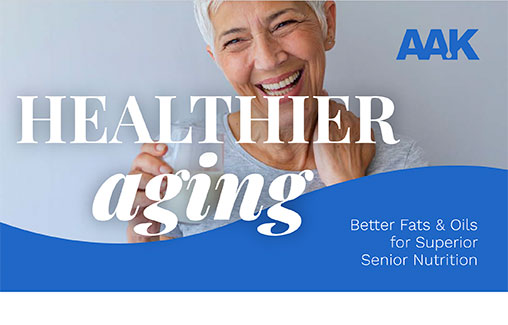 Healthier Aging: Senior Nutrition
Better fats and oils for superior senior nutrition. Find out how fats and oils offer nutritional and functional benefits including fatty acid composition, satiety and specific benefit claims.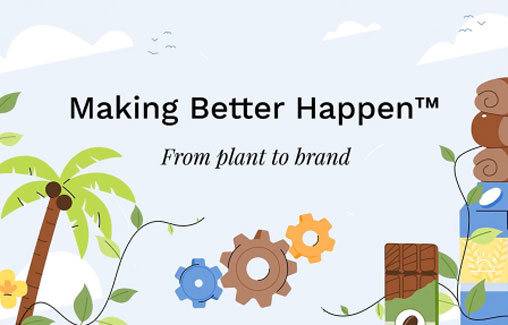 AAK Video: Making Better Happen™
Learn about AAK's commitment to better taste and nutrition, with more sustainable and efficient solutions.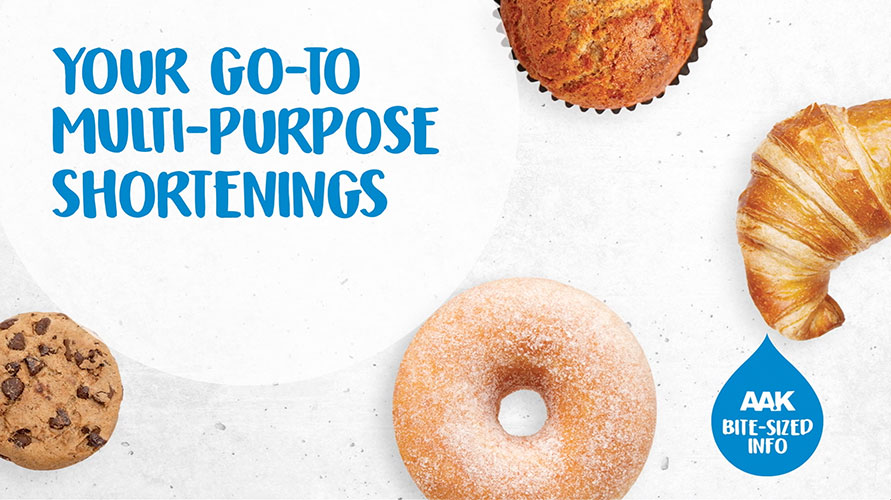 Baking Short Takes Video: Shortening
Our multi-purpose shortening blends and co-development approach work better, together, for the formulation solution you need.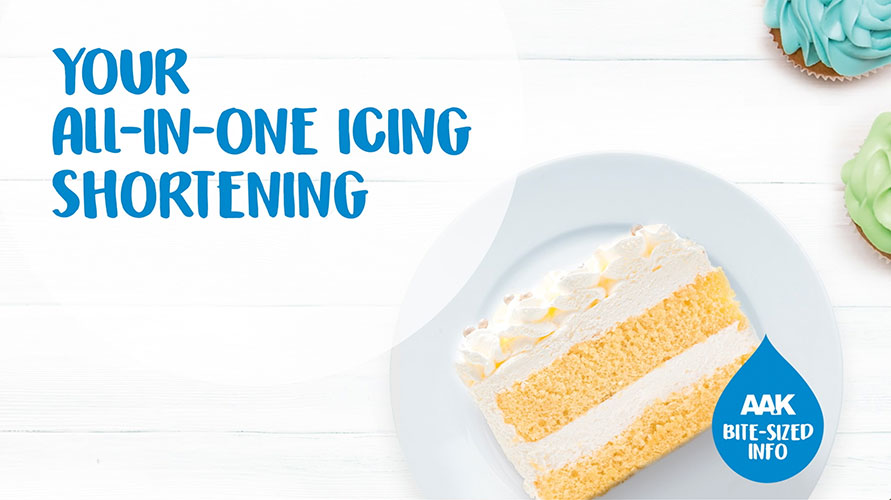 Baking Short Takes Video: Icing
A ready-to-use and perfectly blended system. Our votated icing shortening product optimizes functionality and increases customer appeal.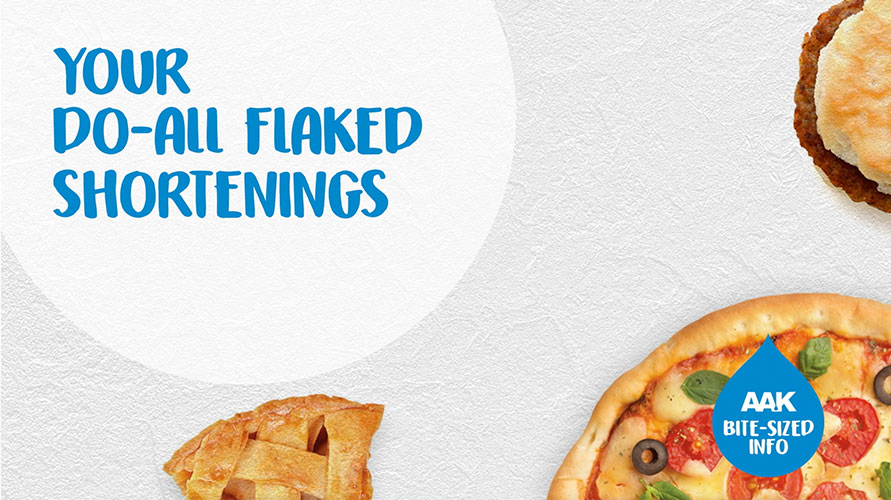 Baking Short Takes Video: Flaked
Ensuring an even distribution of fats and flavors, our flaked shortening solutions are available in customizable and non-GMO options for all your baking requirements.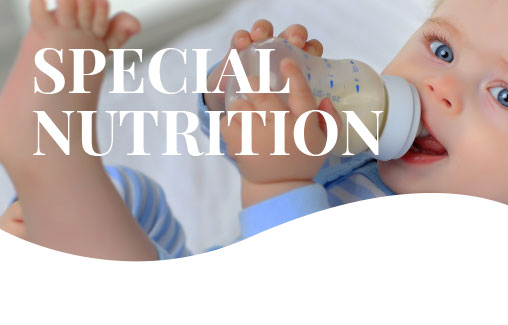 Fats & Oils First: Special Nutrition
Essential ingredients with functional benefits. From infant nutrition to nutrition bar products, learn how fats and oils can deliver satiety and better taste.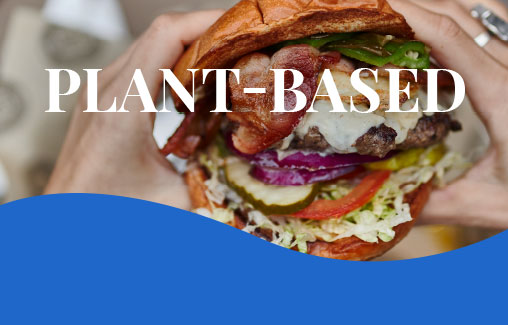 Fats & Oils First: Plant-Based
Fats and oils in plant-based products provide the nutrition and mouthfeel consumers seek, creating the desired bite.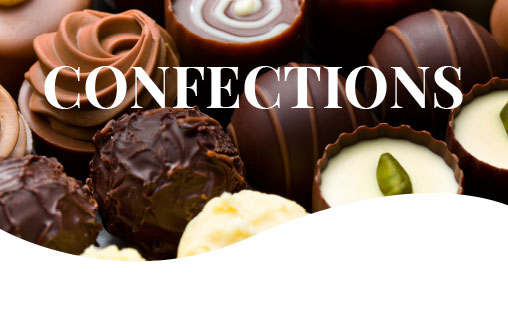 Fats & Oils First: Confections
Fats are critical to perfect confections. What's the secret? Better fats with the right melting temperature, flavor release, and shelf life.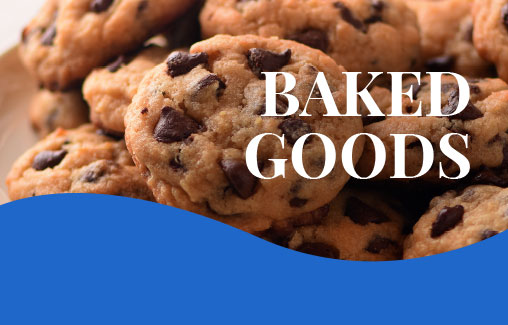 Fats & Oils First: Baked Goods
Cookies, icing, pizza and other baked goods rely on fats and oils for better taste, crumb structure, mouthfeel and more.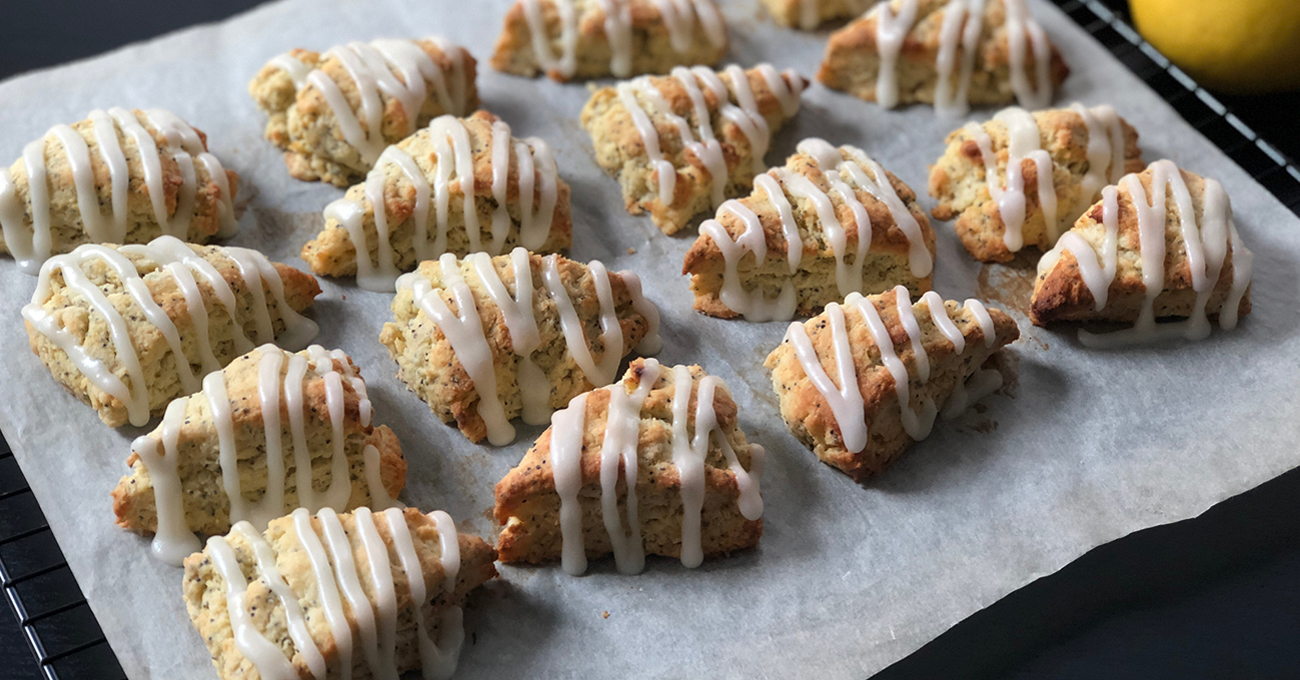 Flaked Plant-Based Shortening: For Better Flavor, Functionality and Flakiness
Want to give consumers the taste and texture they love? Would you like to call out 'plant-based' on your label? With our flaked plant-based shortenings, you can do it all.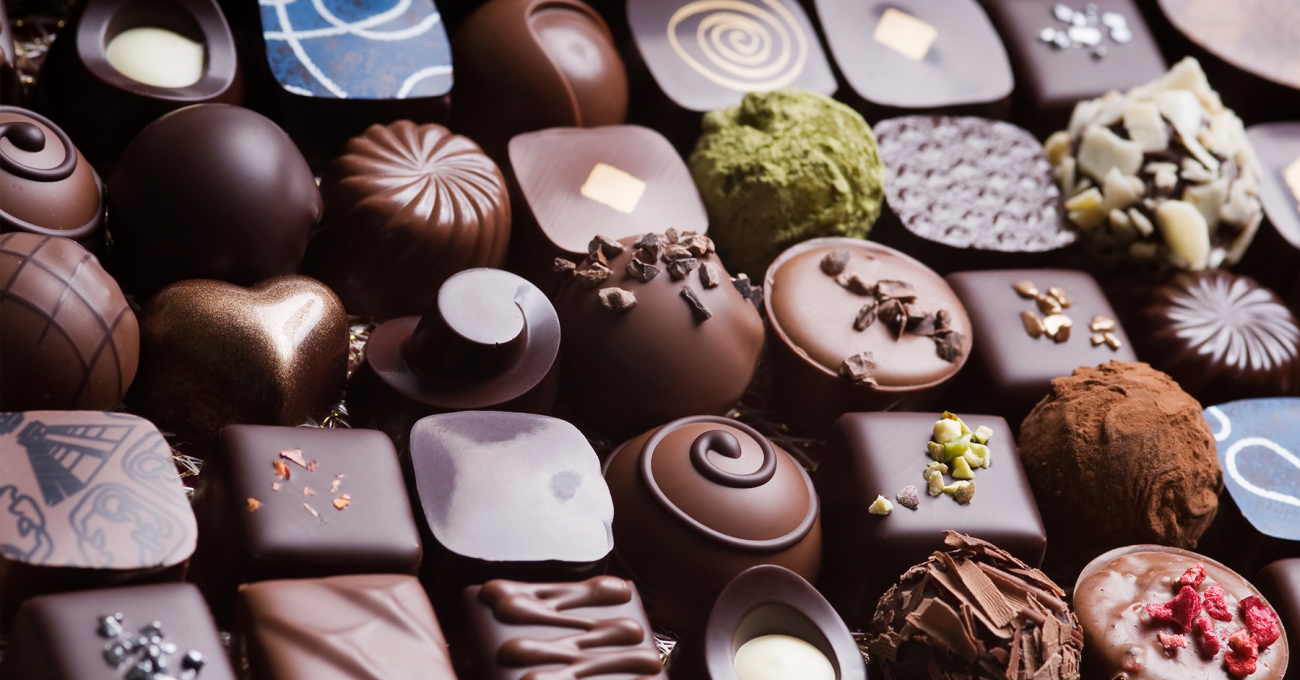 Confectionery Solutions That Taste as Good as They Look
The world of confections is full of delightful experiences, but it's also full of challenges, from undesirable bloom to filling separation and more.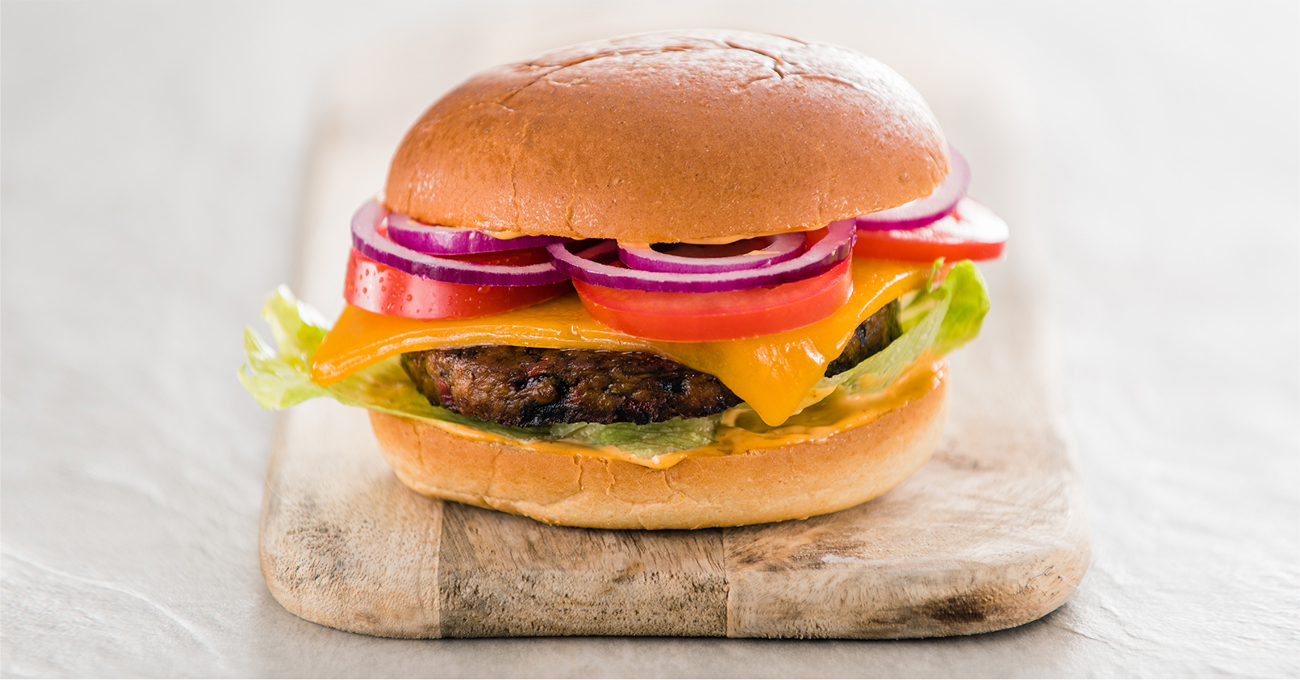 Plant-based Meat: Bring the Sizzle
Are you ready to ride the wave of high-protein meat alternatives in the booming plant-based market?